Quartz Products
Quartz surfaces offer a unique blend of natural quartz and high performance polymers that work together to create a riveting surface with depth, radiance and strength. This easy to maintain surface will leave you with the confidence and fulfillment you have been waiting for.
A Modern Look
Quartz is a recent and exciting development in surfaces.  This breakthrough material takes organic stone of rare beauty and gives it maximum strength. It is a non-porous blending of natural minerals, pigments and polymer resins. It is impervious to bacteria and viruses. Additionally, quartz surfaces are extremely durable and resistant to scratches, making them easy to maintain. Each of these characteristics align in harmony to make quartz a wise choice when selecting a surface material.
Fabricated and Installed With Care
Fabrication and installation of quartz countertops is critical. The skilled professionals involved in each step allow the material to perform at its best. This begins with the best in dedicated craftsmanship. The Midwest Tops team is an assembly of the top fabrication and installation experts. Our crews hold themselves to the highest standards of excellence and quality. These talented and committed specialists provide the excellent result you seek. Quartz surfaces can pose challenges that require skilled craftspeople to navigate – these are the people you will find on our team.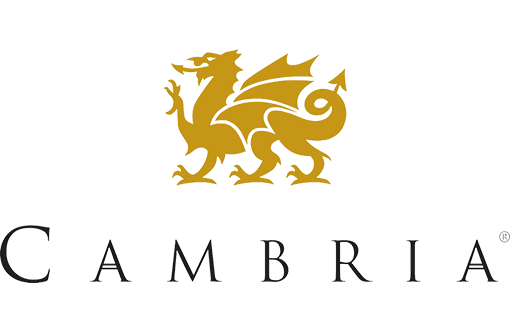 Midwest Tops – A Cambria Fabricator
Cambria is one of the most recognizable brands of quartz products. This high quality product is the only brand wholly-manufactured in the United States. Famous for bold, modern, whimsical and luxurious designs, Cambria's revolutionary production process pushes the limits of the latest technology to produce one-of-a-kind designs. Clients are drawn to Cambria for their eye-catchingly unique designs. They offer the highest performance and a full lifetime warranty. Fabricators and installers of Cambria are an exclusive group, carefully screened to attain uncommon benchmarks. Midwest Tops is proud to be a Cambria fabricator and installer.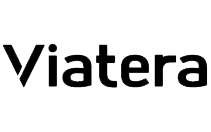 "Just wanted to tell you how happy we are with our new kitchen. Your employees did a wonderful job. Tell them thank you! You normally hear about the bad things but this was a nice experience for us. We have had many compliments on the counter tops and we will definitely recommend Midwest Tops to everyone."
"The granite and quartz counters look great! Thanks so much for all your help. You guys are awesome!"
"They did a wonderful job. It looks absolutely beautiful! I am so impressed. They cleaned up everything. Boy is that a process. I had no idea the work involved. You cannot see a seam. I am totally amazed!"
"I would recommend Midwest Tops as they have been in business for over thirty years. Their showroom is gorgeous with colors and textures for most tastes. Friendly staff."
Do you deal directly with homeowners?
No we do not. Midwest Tops is a wholesale countertop fabricator/installer working with many of the area's finest builders, remodelers, designers, and retailers. If you do not have a contractor, we will be happy to provide a list of referrals based on your needs.
Do you have a showroom?
Yes. We have a showroom that is available by appointment (Monday - Thursday, 8:00AM-4:30PM, Friday: 8:00AM-4:00PM). Making an appointment will ensure we can provide the attention you deserve.
When visiting our showroom, it can be helpful to bring along any previously selected items such as cabinet, flooring, or tile samples, as well as any plumbing or appliance information. Any plans or drawings can also be helpful in the selection process.
Because natural marble and granite have variation, we may have you also visit one of our local distributors to pick the actual slabs to be used on your project.
Do you carry remnants?
Yes. Midwest Tops carries quartz and granite remnants in our shop - to view these please call and set up an appointment.
How do I know which surface type to choose?
Midwest Tops fabricates and installs countertops for every lifestyle and budget. Let our professional staff educate you on the products and colors that are the best fit for you and your project.
Is Quartz What You Need?
Contact us today to get the process started.