Solid Surface Products
Solid surface offers the ability to create the illusion of a seamless look. Your solid surface countertops are available in a wide range of solid and stone like patterns and colors to help capture exactly what you are looking for.
Variety and Luxury
Solid surface is an excellent choice for countertops and other surfaces due to these qualities:
It offers variety and luxury – from bright, bold colors to more muted natural looks, solid surface offers unmatched design flexibility.
It is nonporous, so it keeps bacteria out – resulting in a cleaner, more sanitary countertop.
It is seamless – from inconspicuous surface seams to integral splashes and sinks, solid surface countertops offer seamless advantages.
It is easy to repair and renew – since solid surface is the same from top to bottom.
It can be integral – Solid surface sinks and splashes can be joined to solid surface countertops with no voids, resulting in no place for water or bacteria.
Solid Surface – The Midwest Tops Way
Midwest Tops was the very first Corian fabricator in the state of Wisconsin. Since 1976, we have been the leader in countertop surfaces in the Milwaukee area. We fabricate and install to meet the highest customer standards, employing specialized skills for the highest quality solid surface countertops. Our passion and pride shine through every facet of our business. In order to please even the most discerning client, our fabricators and installers use their decades of combined experience to produce the finest end result.
Beyond the Surface is how far we'll go for you and your clients. Taking your vision from concept to creation requires specific guidance and expertise. This is why we simplify the selection process and help to expedite your project with our unique balance of knowledge, speed and precision. As solid surface options have evolved, Midwest Tops has evolved and remains in-the-know about the latest products and technology and what this means for you.
Beyond the Surface is our commitment to you, behind the scenes, to make your project shine and delight your customer.
This is the Midwest Tops Way.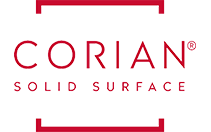 "Just wanted to tell you how happy we are with our new kitchen. Your employees did a wonderful job. Tell them thank you! You normally hear about the bad things but this was a nice experience for us. We have had many compliments on the counter tops and we will definitely recommend Midwest Tops to everyone."
"The granite and quartz counters look great! Thanks so much for all your help. You guys are awesome!"
"They did a wonderful job. It looks absolutely beautiful! I am so impressed. They cleaned up everything. Boy is that a process. I had no idea the work involved. You cannot see a seam. I am totally amazed!"
"I would recommend Midwest Tops as they have been in business for over thirty years. Their showroom is gorgeous with colors and textures for most tastes. Friendly staff."
Do you deal directly with homeowners?
No we do not. Midwest Tops is a wholesale countertop fabricator/installer working with many of the area's finest builders, remodelers, designers, and retailers. If you do not have a contractor, we will be happy to provide a list of referrals based on your needs.
Do you have a showroom?
Yes. We have a showroom that is available by appointment (Monday - Thursday, 8:00AM-4:30PM, Friday: 8:00AM-4:00PM). Making an appointment will ensure we can provide the attention you deserve.
When visiting our showroom, it can be helpful to bring along any previously selected items such as cabinet, flooring, or tile samples, as well as any plumbing or appliance information. Any plans or drawings can also be helpful in the selection process.
Because natural marble and granite have variation, we may have you also visit one of our local distributors to pick the actual slabs to be used on your project.
Do you carry remnants?
Yes. Midwest Tops carries quartz and granite remnants in our shop - to view these please call and set up an appointment.
How do I know which surface type to choose?
Midwest Tops fabricates and installs countertops for every lifestyle and budget. Let our professional staff educate you on the products and colors that are the best fit for you and your project.
A Solid Choice Indeed
Solid surfaces make any project look modern and complete. Reach out to our staff today to work with Midwest Tops.