Beyond the Surface
Since 1976, Midwest Tops has earned our customers' loyalty, becoming recognized as the premier, one-stop shop for wholesale countertops in laminate, solid surface and natural stone, for Residential Builders, Remodelers, and Kitchen & Bath Dealers.
Contact Us
View Products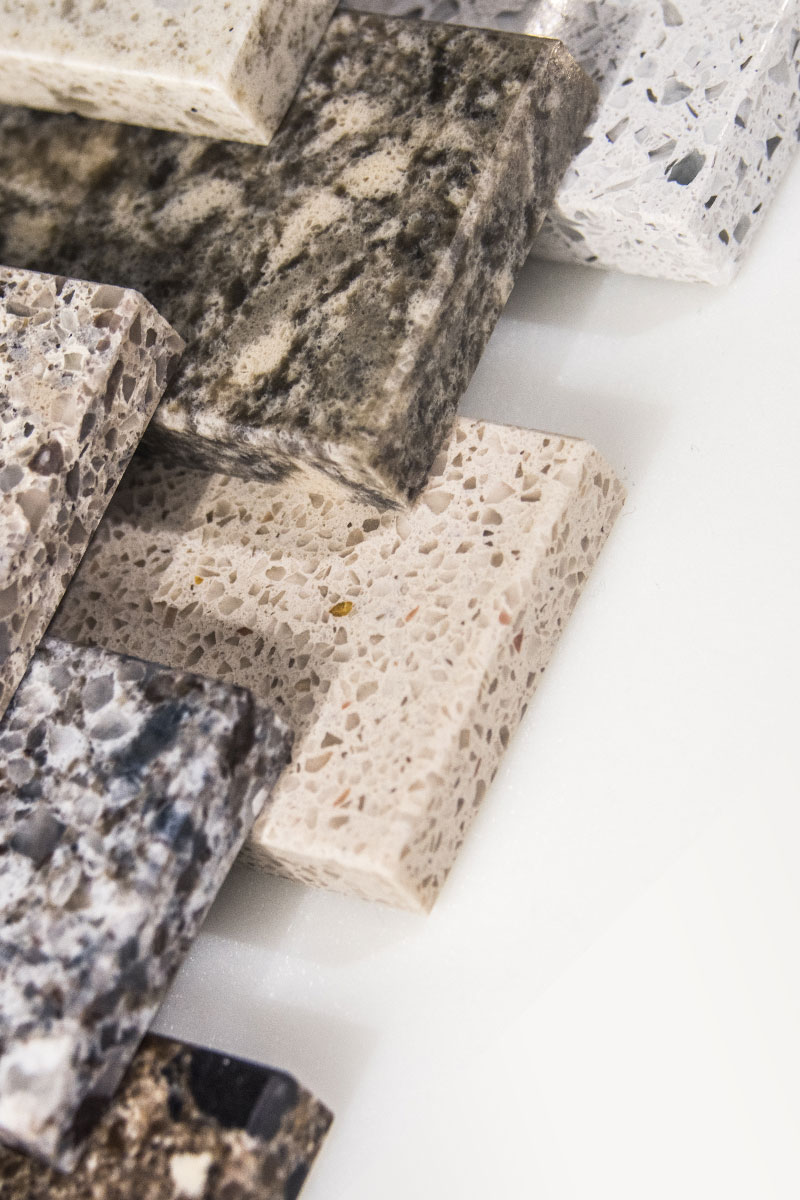 Why Choose Midwest Tops?
We are: Professional. Exacting. Demanding. Innovative. At your service.
This is what we expect of ourselves and our team.
You, and your customers deserve the best, beautiful projects meeting your every specification. Your satisfaction is paramount.
The products fabricated and installed by Midwest Tops are a direct reflection of our passion, experience and excellence. With decades of dedication, Midwest Tops has assembled a team with uniquely experienced talent and high achieving leaders.
Midwest Tops' sales team communicates clearly and on time. There is no compromise on order accuracy. Our team takes a personal interest in the accurate details and the ultimate success of each project.
To assist in informing your choices, our sales team is well versed in the latest materials, designs and building trends. With keen attention to detail, we confirm every feature of your countertop project.
Want us to obsess about your project? Click below.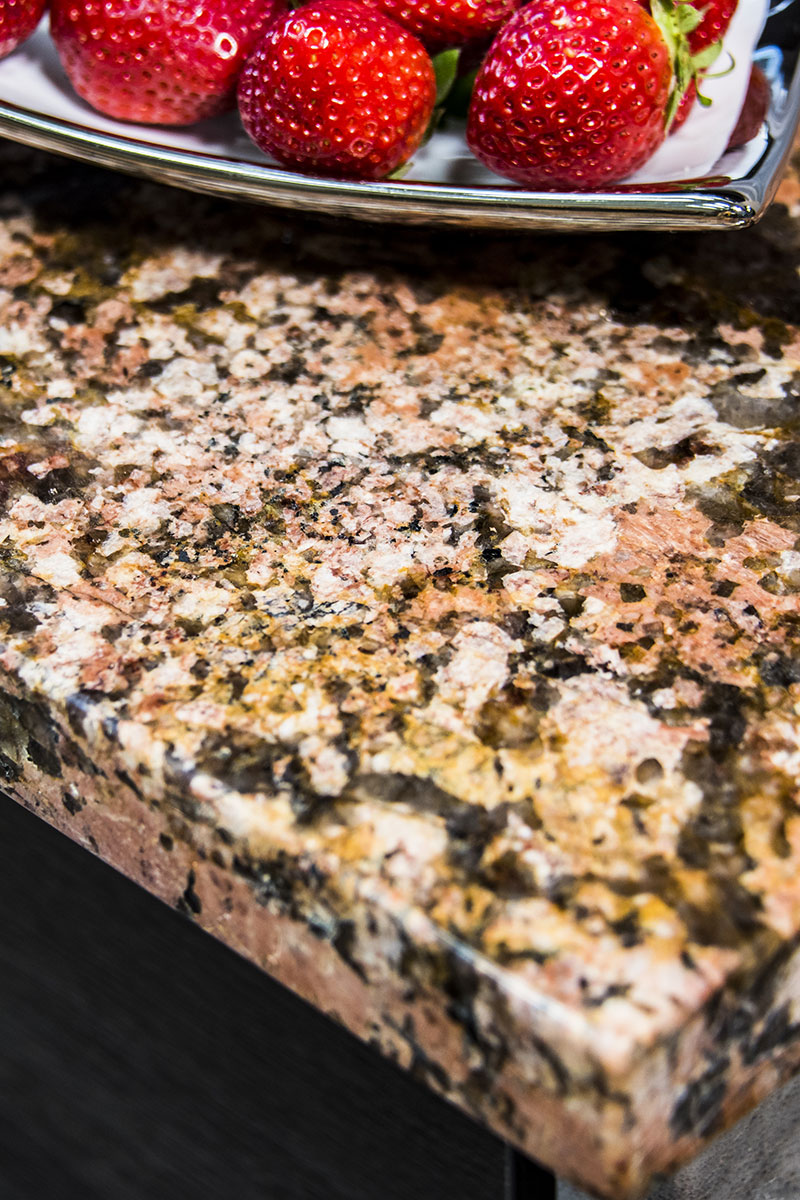 Our Process
Each installed project receives professional field verification. Many projects receive our digital templating service. Our leaders in the field verification team underscore the importance of an accurate review of the site in addition to planning for operations alongside related trades. The team members in this role have decades of experience in the industry. With insightful review, this team assures a smooth experience on installation day.
Accuracy from the start leads to a beautiful job done right.
Leaders in programming stress the importance of clarity in customized fabrication details distilled from selections and field verified specifics. These efforts connect the mechanical aspect of the cutting and shaping machinery with the finishing professionalism of the craftsmen on the shop floor. This tenaciously focused group of skilled technicians comb through each project to bind together every detail prior to fabrication.
Our fabricators are true craftsmen assuring a beautiful and quality result is delivered to your project. Intimate familiarity of materials, requiring varying fabrication approaches, enables this team to engage with artistic creativity to meet each unique project aspect.
Our installation teams accomplish the highest quality outcome. These teams are efficient, enthusiastic and well-organized. Upon arrival, each crew member immediately prepares, with clockwork precision, to install tops with the highest quality finished result. Respect for the jobsite and its occupants is primary. Upon completion, the site is left clean and your new surfaces are in place like custom-tailored clothing.
Earning Your Loyalty Since 1976
For over forty years Midwest Tops has been serving the builders, remodelers and kitchen and bath dealers of Wisconsin. We are THE specialist for custom countertops. From your initial contact with our sales team, through each step in the process – including field verification, programming, fabrication and installation – our team is relentlessly committed to excellence.
As design trends and surface options change, Midwest Tops remains at the forefront of the industry. Midwest Tops has the expertise to fabricate and install laminate, solid surface, natural stone, quartz and sintered/porcelain surfaces.
The countertop is one of the most-used and most-viewed details of any home. It is specific and particular for each and every one of our customers. Allow us to bring our expertise and professional know-how to your home. We will fabricate and install the right countertop for you.
Choose the best. Choose Midwest Tops.

"Just wanted to tell you how happy we are with our new kitchen. Your employees did a wonderful job. Tell them thank you! You normally hear about the bad things but this was a nice experience for us. We have had many compliments on the counter tops and we will definitely recommend Midwest Tops to everyone."
"The granite and quartz counters look great! Thanks so much for all your help. You guys are awesome!"
"They did a wonderful job. It looks absolutely beautiful! I am so impressed. They cleaned up everything. Boy is that a process. I had no idea the work involved. You cannot see a seam. I am totally amazed!"
"I would recommend Midwest Tops as they have been in business for over thirty years. Their showroom is gorgeous with colors and textures for most tastes. Friendly staff."
Associations & Memberships
The people of Wisconsin are honest, hard-working people who want to be treated with courtesy and respect. At Midwest Tops, these have been guiding our relationships for over 40 years. We have a track record of involvement and active participation in our local professional industry associations. We are proud members of Milwaukee NARI and the Metropolitan Builders Association.
Please feel welcome to explore our website and use it as a resource to benefit you.

Do you deal directly with homeowners?
No we do not. Midwest Tops is a wholesale countertop fabricator/installer working with many of the area's finest builders, remodelers, designers, and retailers. If you do not have a contractor, we will be happy to provide a list of referrals based on your needs.
Do you have a showroom?
Yes. We have a showroom that is available by appointment (Monday - Thursday, 8:00AM-4:30PM, Friday: 8:00AM-4:00PM). Making an appointment will ensure we can provide the attention you deserve.
When visiting our showroom, it can be helpful to bring along any previously selected items such as cabinet, flooring, or tile samples, as well as any plumbing or appliance information. Any plans or drawings can also be helpful in the selection process.
Because natural marble and granite have variation, we may have you also visit one of our local distributors to pick the actual slabs to be used on your project.
Do you carry remnants?
Yes. Midwest Tops carries quartz and granite remnants in our shop - to view these please call and set up an appointment.
How do I know which surface type to choose?
Midwest Tops fabricates and installs countertops for every lifestyle and budget. Let our professional staff educate you on the products and colors that are the best fit for you and your project.
Are you a homeowner or end user in need of a contractor?
Contact us for recommended contractors to perform your project.